Highest ever salaries in IT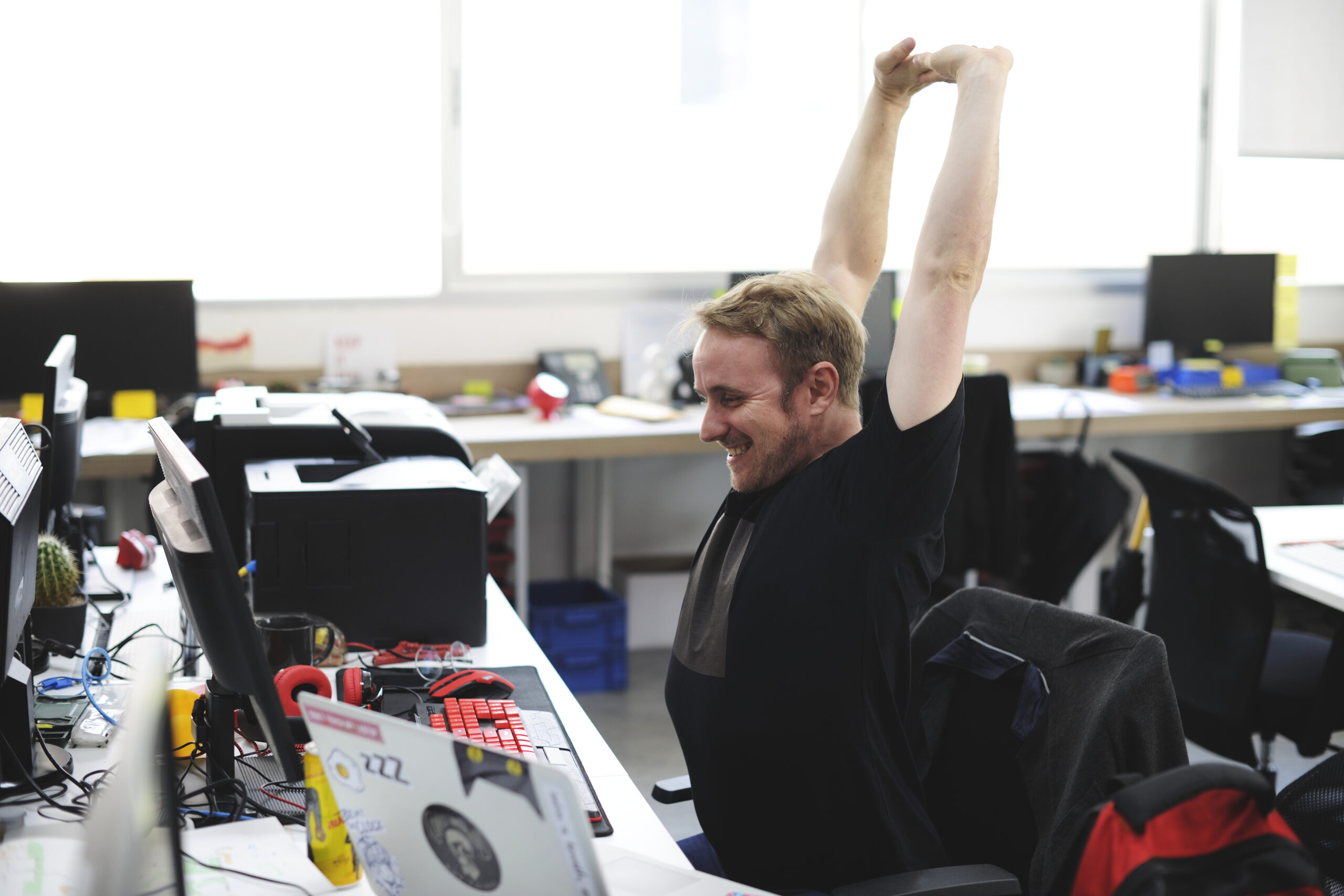 Post-covid fever hiked up the labour market of SAP specialists and programmers.
On average, 3 job offers waiting for a candidate, almost a certain counter-offer from the current employer, and an increase in earnings by as much as 1/4 since the beginning of the year – such a situation has not been seen before on the Polish labour market. However, IT specialists are likely to encounter this phenomena. It is no longer just an "employees' market", it is a 'real fever'. Working in IT as programmers or SAP experts has never been so profitable.
The pandemic has not affected the IT industry, as much as the other sectors. Admittedly, the companies in this sector were influenced by global uncertainty – many new projects and recruitment processes were frozen. Nevertheless, IT specialists refrained from changing employment – the old company, even if not perfect, seemed better: "to wait and see what happens next." It quickly turned out that this stagnation needed to be compensated, because many areas of life moved on-line. Since the outset of the pandemic, Europe has experienced greater technological development than in the entire previous decade, and that requires an army of IT experts. The technological labour market has never been so absorbent in the last 20 years. The demand for staff has increased by almost 150%, once the pandemic arrived.
High earnings in IT
From the beginning of 2021, the salaries of IT specialists in Europe (experts in specific areas, with min. 5 years of experience), have increased by 30%. In Poland, the situation has been similar. According to data from Awareson, a company specialising in the recruitment of IT employees, the average salary on IT contract (B2B) has risen in that period by 24%, 24,853 PLN net. At the same time, salaries of full-time IT experts have increased by 14% to 24,727 PLN gross.
The increase in wages in IT is not only triggered by the need to fill many positions, but also by demand from the West. Before the pandemic, foreign companies required Polish IT experts to travel regularly – for a week or two a month. Lockdown has verified these realities. It turned out that working for a foreign company was possible, fully remotely. This, and the extremely heated foreign markets, made Western corporations and software houses more willing to reach out for Poles, offering them local rates.
A queue of employers waiting for the best IT experts
For several years, candidates from the IT industry have been receiving, from recruiters, several job advertisements per month. Now, that has translated into a few, daily. 78% of specialists do not look for a job at all, and those who decide to do so, on average, get final job offers from 3 different companies. Up till now, the queue of employers has formed, seeking outstanding specialists and experts in rare technologies, but now it is enough for IT employees to be simply 'good'.
Remotely, and in a good project
It is more and more common for IT candidates to reject an excellent salary from a prestigious company, if it does not offer remote, or at least, hybrid work. SAP experts and programmers have always been able to work from home, now it is a basic requirement. The most important criteria of choosing an employer are:
flexibility of employment (remotely, with irregular hours),
good management (company, projects),
company's culture.
As a consequence of the pandemic, modern, newly-designed offices, and traditional benefits have lost their relevance, and subsequently, their importance.
Effective IT recruitment – fast… or not at all
In Europe, the recruitment process of programmers and SAP experts has shortened by 36%, since the beginning of the pandemic. Currently, in Poland, a contract employee finds work within 48 hours, and a full-time employee in 5-7 days. Awareson experts point out that this requires a highly specialised IT recruitment process, followed by quick decision-making by IT Directors and HR Managers in technology companies. Without this, the specialist will be hired by the competition. Notably, 9 out of 10 candidates receive a counter-offer (usually financial) from the current employer.
Can earnings in IT be even higher?
It is possible that the pressure on wages in IT will persist for a while, especially as specialists are getting more and more job offers from abroad – and these are even three times higher than in Poland. Trends from abroad are implemented on our markets with a delay of about 3 months. This suggests that the 3Q of 2021 will still be 'hot'. According to Awareson, we can expect stabilisation in terms of wages, by the end of the year. The wage pressure is already so huge that companies are starting to say "stop", especially with the awareness that they will not beat foreign rates. Too high salaries and the expectation of tax changes in Poland, may also discourage investors who are planning to open competence centres here.
Many companies will surely focus on attractive and extraordinary non-wage benefits – not only health care or sports subsidies, but also the financing of office equipment for work at home, subsidies for meals during home-office, as well as energy and internet bills.
DO YOU WANT TO DEVELOP IN THE IT OR SAP AREA? CHECK OUT OUR OFFERS.