How "Polish Deal" triggered an avalanche of entrepreneurship in IT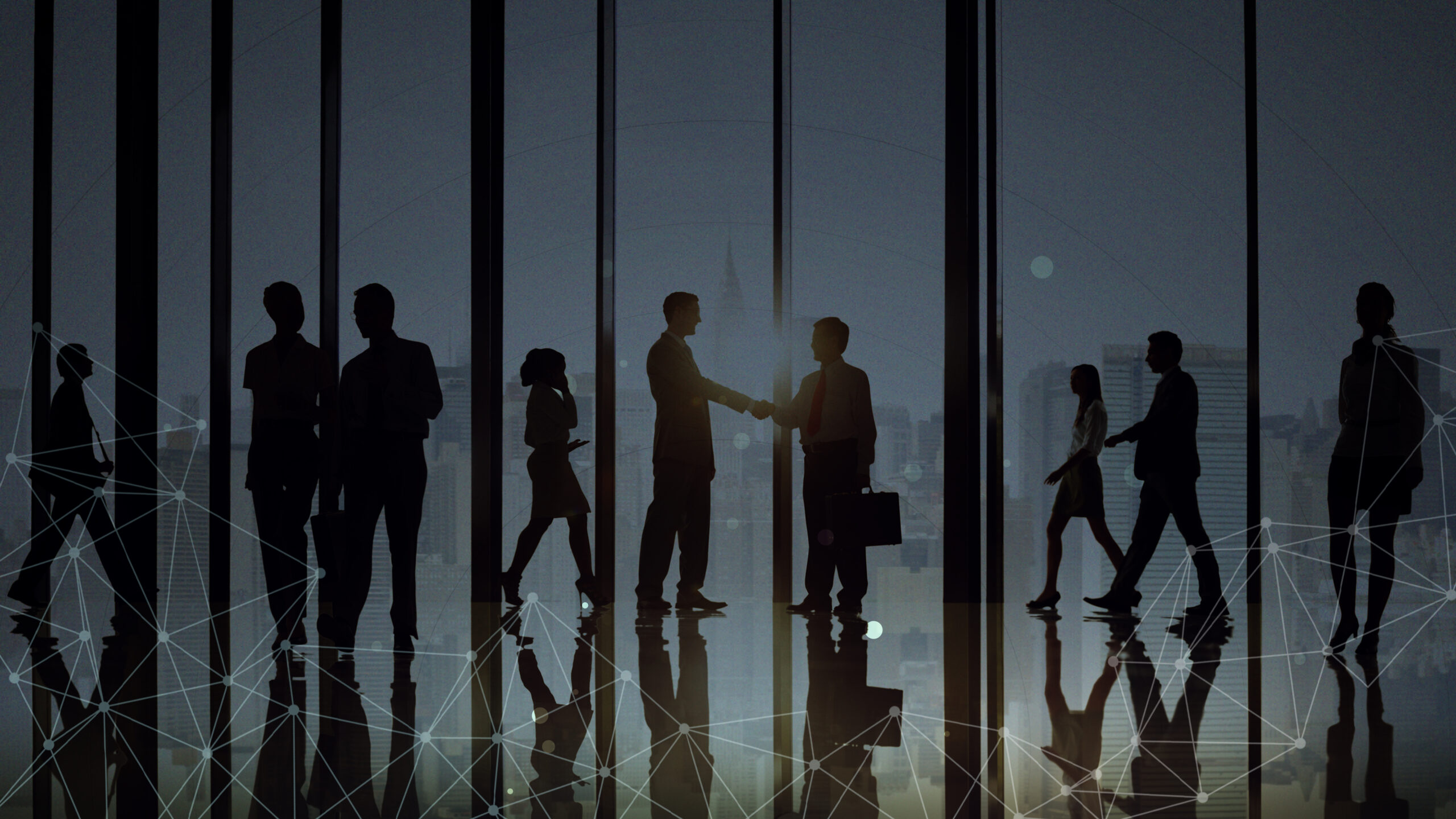 The "Polish Deal" has already messed with taxes, as we know, but the latest data from the Central Statistical Office (GUS) also show changes in forms of employment. Suddenly we have a lot of "entrepreneurs". The number of sole proprietorships has grown in Poland in January by 8% in comparison to December! Over 3 thousand companies have been opened in the information and communication information and communication section, which includes IT. In no other section of the economy has the growth (number of new vs. closed companies) been so high.
In the IT sector this may have long-term consequences. Polish specialists in new technologies have for several years been increasingly willing to move to contracts, i.e. short and well-paid projects. The Polish order apparently reinforces this trend. Is this the end of the era of full-time IT specialists and the beginning of a wave of actual entrepreneurship?
B2B vs. full-time
The 3-month notice period and stability offered by a permanent position are perceived as a limitation by many IT specialists. In a heated labour market, they do not want to be tied to a company so tightly. In a heated labour market, they do not want to be tied to a company so tightly.
– This mainly concerns the group of IT experts with more than 5 years of experience. Another important, or perhaps the most important benefit of choosing this route is the fact that the person issuing invoices receives a higher net salary for his or her work (most often it is a net amount equal to the cost of the employer in the case of a permanent position). However, apart from the pure calculation of the amount on the invoice, it is worth adding up all the other "benefits" that are implicitly written into the job – holidays, holiday days, L4 risk and other benefits – says Dorota Andrzejewska, head of the recruitment team at Awareson, a recruitment agency in the IT industry and providing IT solutions for business.
It is worth mentioning that in such a situation it is much easier for an expert employed in the framework of business activity to undertake several projects, even part-time, for different companies. As a rule, the "employer", and by virtue of a civil law contract the service provider, cannot require the expert to be constantly present in the office, and the expert can entrust his tasks to a subcontractor (unless other provisions of the contract prohibit this). In an easier way for both parties, such a contract can also be terminated and the cooperation ended.
– It should be remembered that unlike an employment contract, in this case the specialist is not protected by the Labour Code. The relations between the service provider and the service recipient are written down in the civil law agreement which is not subject to the Labour Court – it is worth spending time and attention on analysing it as thoroughly as possible because all possible claims lie later in the hands of the parties – adds Dorota Andrzejewska.
Lawyers say that agreements are made in peacetime, but for the time of war – it is important that the agreement is very precise, without understatements, so that it accurately protects our interests. The IT specialist on B2B also has to keep accounting records, pay contributions and taxes on his own (often with the help of a tax advisor or accountant). It is wise to enlist the help of an experienced IT recruitment consultant or lawyer."
Internal B2B is sometimes not enough…
In recent years, contract/freelancing work has become increasingly popular among IT professionals – that is, employment for a specific project, limited in time and usually in the context of a specific task to be completed. For many years, this has been the dominant form of employing IT specialists in Western Europe, the USA or Asia. Formally, a contract is a form of outsourcing and usually lasts from 3 to 12 months (although there are also shorter contracts – one month, as well as longer – even several years).
In the case of contracts, rates are even 30-50% higher than in the case of the so-called "internal B2B", which functions similarly to a full-time position. Contractors are usually billed by the hour or by the day, and they do not have holidays or sick leave paid for by the employer. Their high rates of pay have so far compensated for the lack of stability and continuity of work.
– Currently, however, the employee market gives contractors an almost 100% guarantee of prolonging the contract or gaining another one, especially if they cooperate with an experienced agency. An additional advantage of this form of cooperation with companies is that you can very quickly gain solid experience and carry out several contracts simultaneously – explains Marcin Szewczuk, Head of Growth in Awareson.
The transition from a permanent position or "internal B2B" to a contract, although undoubtedly tempting, initially raises many doubts and concerns. Although natural, they are often unjustified, especially with the support of professional agencies.
The permanent employment still has its fans
The popularity of full-time employment for many years was due to the security and stability of employment it offered. This form of cooperation between the company and the employee is regulated not only by the provisions of the employment contract concluded by the parties, but also by the Labour Code. Generally speaking, the law puts the employee in a privileged position in case of conflict or misunderstandings between the parties. An employee who fulfils his obligations can actually be dismissed only in exceptional, precisely defined situations.
The law also regulates the period of notice of termination of the contract by both parties – up to 3 months, effective at the end of a week (for a 2-week period) or a calendar month. A person employed on the basis of an employment contract is entitled to as many as 39 paid days off (21 or 26 days of holiday and 13 additional statutory holidays) and the possibility of taking sick leave paid in 80% or 100% as well as maternity or parental leave.
Companies are much more willing to invest in the development of such employees by planning their career paths: they organise training for them and help them obtain professional certificates. You can also benefit from additional benefits, many companies also have a clearly defined bonus policy or make company shares available in the form of a bonus.
– A big advantage of this form of work is that all tax and contribution obligations lie with the employer – the employee does not have to deal with this. Even on the employee market, where security and stability of employment is also guaranteed by other forms of cooperation, full-time jobs are chosen by IT specialists who want to be a part of a given organisation, feel the need to belong to a given group and want to co-create it on various levels – analyses Ewa Szkolnicka-Górecka, tax adviser at ITA Doradztwo Podatkowe.
In the case of B2B or contractual relations, you have to take care of this yourself or choose a good tax advisor or outsourcing company. You can read in detail about the Polish Deal in IT and forms of employment in this industry in the free tax e-book by Awareson and ITA Doradztwo Podatkowe: https://www.awareson.com/ebook/
DO YOU WANT TO DEVELOP IN THE IT OR SAP AREA? CHECK OUT OUR OFFERS.