How to make yourself visible to an IT recruiter? A good profile on LinkedIn is essential. We explain how to improve it.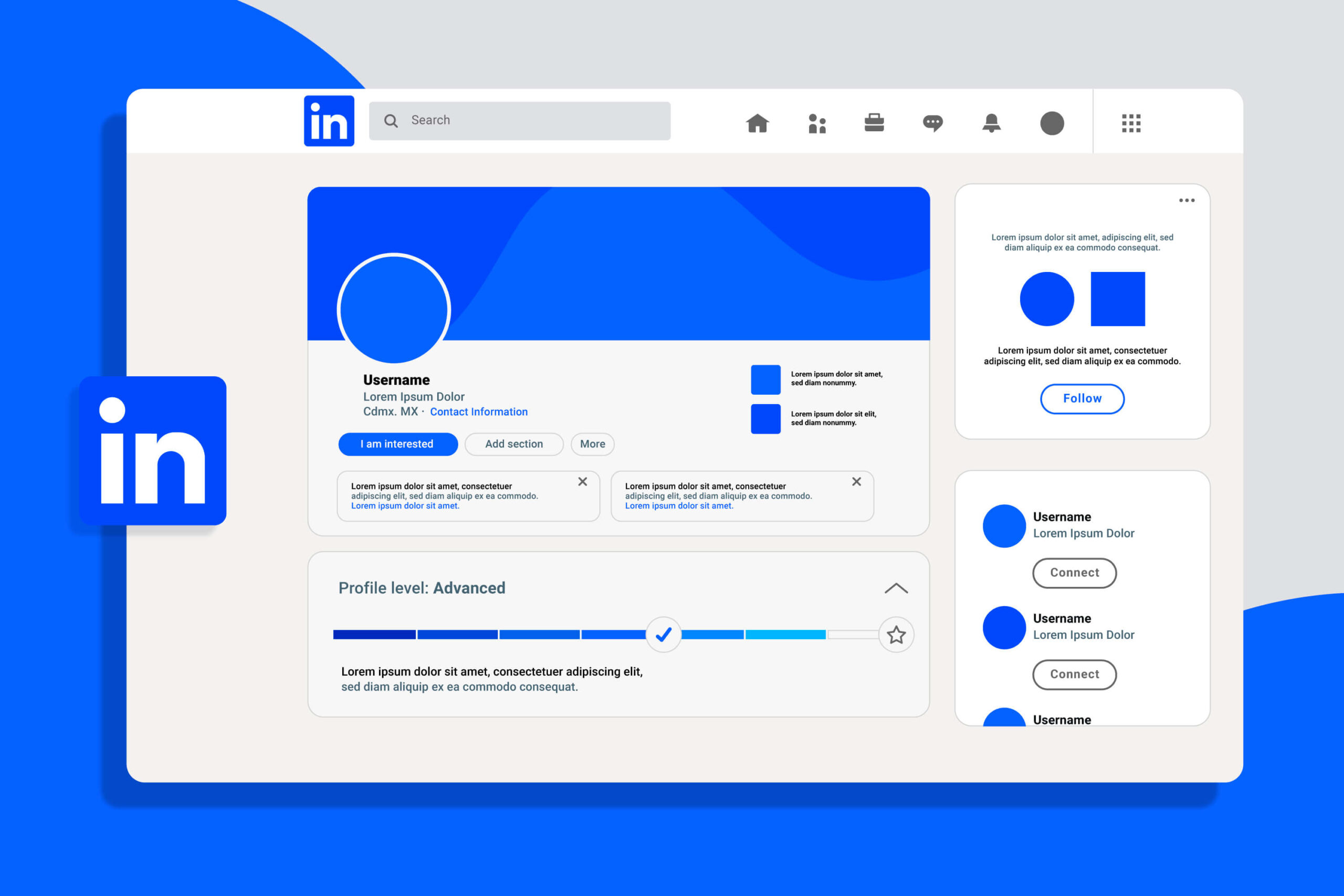 Finding a job in the IT industry can be made easier. One of the first steps we should take is to update our profile on LinkedIn. What should be included in it? Why are properly placed keywords important, describing how we envision our career development, and even clearly indicating that we are open to employment?
It's worth starting the job search in the IT industry early, preferably while still having a job and not worrying about it. Mass layoffs in the IT market are still not common, but they do happen. Therefore, it's wise to be proactive and have a prepared strategy.
LinkedIn, your key to a career. Let recruiters find you. See how they search for employees.
What should we take care of first? Updating our profile on platforms such as LinkedIn. This portal is one of the primary tools used by recruiters who embark on "talent hunts." Therefore, it's worth refreshing our profile and including everything necessary. But what should be included in our profile, and what should be omitted?
Keywords are…key.
The first thing we need to remember is keywords. They appear in several places on the website, with one of the most important being the basic description under our name. It's important that it not only represents our current professional position but also the direction in which we want to develop. However, this description cannot be too broad – simply stating "software engineer" won't tell potential employers much about us. Keywords also appear in the "About" field.
In this field, we can also explain the reasons why we are seeking new challenges or even mention that we are currently in the notice period.
"Experience," "Education," "Skills." What should be included in these sections?
Recruiters naturally pay attention to our experience. However, individuals with a more extensive background don't need to describe everything in great detail. Experiences from a decade ago, for example, will have less significance for an employer due to changing technologies. Therefore, it's worth selecting 3-4 positions that we can describe in much greater detail. The period we describe in detail should not exceed 5-6 years. For older professional experiences, it's important to emphasize truly significant achievements.
LinkedIn recently introduced a new feature that allows us to specify the skills used in a particular project under the "Experience" section. These skills should also be included in the "Skills" section. While users only see three skills, recruiters pay attention to all of them, so it's worth completing them, keeping in mind that many of them function as keywords. However, there shouldn't be too many skills – around 20 seems to be an optimal number for a mid-level developer. Keywords and skills should be described in English because it is the industry standard – many potential employers are foreign companies.
LinkedIn also allows us to describe obtained certifications in the "Education" section. In many cases, they can even link to a specific page and include the certification number with the exact expiration date. In this section, it's also worth noting any completed training.
Do you know languages? English is a must-have, but knowledge of other languages is also important.
Even basic knowledge of other languages, such as German, can be valuable, even if it's limited to reading documentation.
Everything that describes our skills and experience matters. Let's make sure that the scope of our responsibilities, project descriptions, and language proficiency levels are up to date. It's crucial to update the list of acquired certifications and professional skills.
The power of recommendations. Allowing recruiters to find you.
Recommendations are also important. It's worthwhile to acquire them as they confirm our skills. The timing of adding this type of information is not particularly significant – what matters to potential employers are the recommendations themselves, not the timing of profile updates. Recommendations hold tremendous power. They expedite the recruitment process, facilitate reaching a broader group of decision-makers, and even bring financial benefits, such as referral bonuses. You can ask for recommendations, especially if you have already received your notice period, as it poses no problem for the next employer. Recommendations also enhance our credibility, which is invaluable to employers.
Remember that a recruiter cannot get lost in an ocean of data – sometimes less is more. Emphasizing our experiences is especially important when we are between the junior and mid-level or mid-level and senior. It's also crucial to keep in mind how recruiters will evaluate our CV throughout our professional journey. Frequent and rapid changes of employers don't work in our favor. If we have left several companies after a few months, it will be more challenging to convince an employer that it's worth investing in us. Therefore, it's valuable to practice perseverance and strive to maintain a job for at least two years.
Profile with or without a photo?
Another issue is the question of a photo. It has become quite a popular trend to remove photographs from CVs. But what about a LinkedIn profile? A photo always helps to understand who we are interacting with. It's worth having a photo on the profile and in the CV that matches the industry/position (in IT, there's no need to be in a suit and tie) and looks professional. A vacation snapshot with a hat and sunglasses may make an impression on a purely social platform, but not when we are looking for a job.
Are you looking for a job? Say it clearly and explicitly.
LinkedIn also allows us to express our clear intention of seeking employment. The "Open to work" feature is available. In addition to using it, it's worthwhile to directly state the types of job offers that interest us.
Don't forget about the trusty old CV. Have it ready.
The CV is also crucial. This timeless tool doesn't succumb to trends too much. It should be clear and readable. Simplicity, a precise summary of our career path, projects, certifications, and languages are essential for future employers. The CV should also provide clear information about how we envision our future career path – a good place to include such data is the "About" section. It's valuable to prepare the document in advance, so we don't have to rush when a recruiter reaches out to us or when a job offer with a short recruitment deadline appears.
As we can see, finding a job in the IT industry can be made easier. It's simply worth utilizing the experiences of those who specialize in recruiting professionals on a daily basis.
FIND OUT HOW WE SUPPORT THE BUSINESS IN DEVELOPING IT AND SAP TEAMS.
DO YOU WANT TO DEVELOP IN THE IT OR SAP AREA? CHECK OUT OUR OFFERS.