How to retain the best?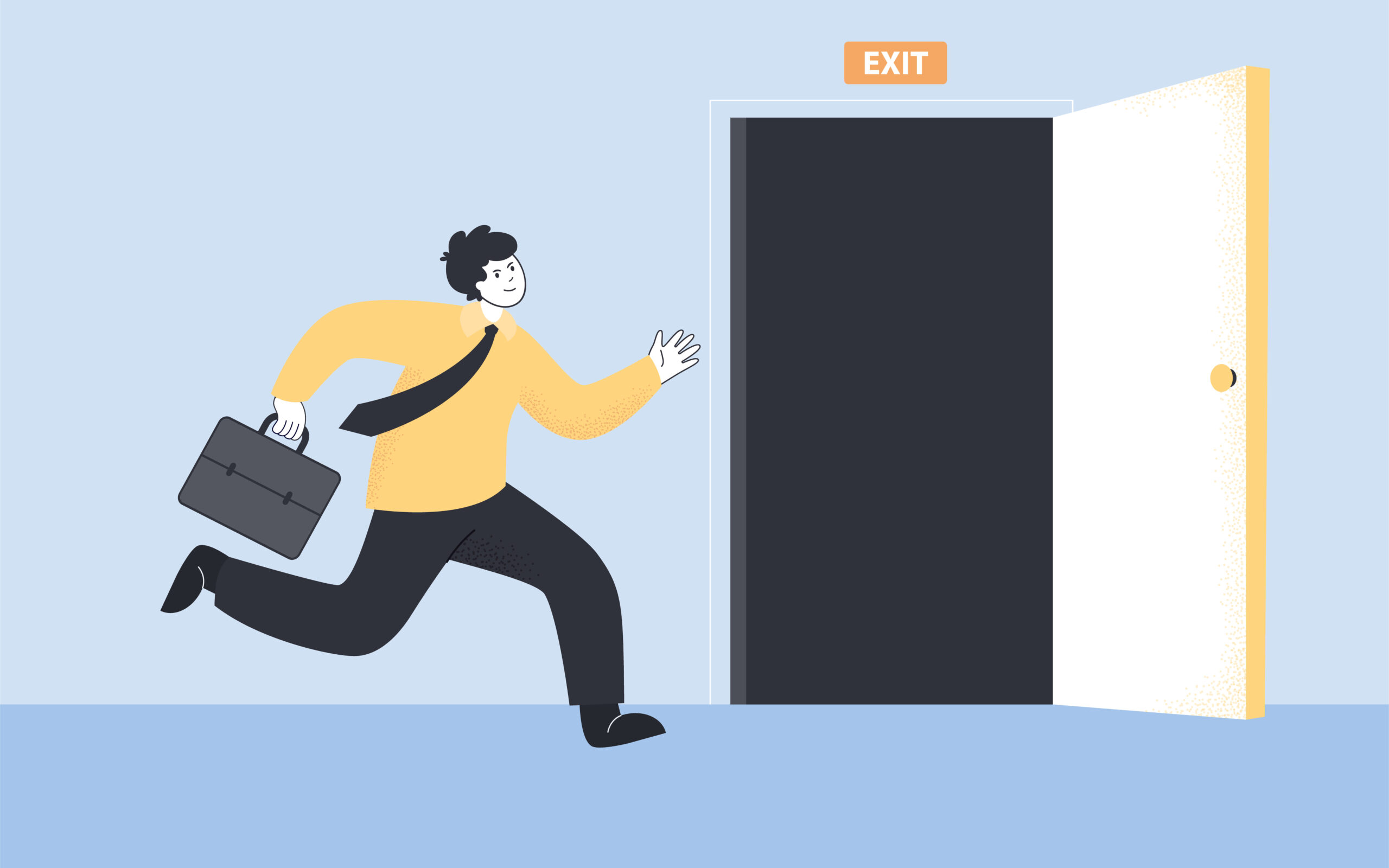 Anyone who has ever struggled with finding an IT or SAP specialist, knows how difficult it is. For several years, companies have been outdoing themselves with ideas on how to attract employees looking for new challenges, but also how to entice the undecided. Following the pandemic, those undecided candidates are on the increase. In the US, the phenomenon of the 'Great Resurgence' has emerged. In the second half of 2021, more than 20 million Americans will have resigned from their jobs. This phenomenon has not reached Poland on a massive scale, but in Poland too, the pandemic has become an impulse to re-evaluate professional priorities. According to an Awareson study, nearly 14% of IT and SAP professionals have changed jobs in the last 12 months. The question of how to retain employees is, therefore, becoming increasingly important. In the Gartner survey, only 29% of IT professionals say they want to stay in their current organisations. It is worth noting that this is 10 percentage points lower than in other industries.
For 17.2% of IT/SAP professionals, salary is the main reason for a long-term relationship with a company
It was due to issues of money, that IT employees changed jobs, most often last year. Is this also why they stay in the industry for the long term? In the Awareson survey, more than 17% of respondents indicated this as a factor for staying at their current company, for more than a year. This result shows that candidates change jobs for the money, but crucially, that it is more difficult to keep them, by salary alone. If a specialist is satisfied with his or her job, it is not so easy to buy him or her back. At the same time, it is worth mentioning here, that financial motivation is always the most risky aspect for employers, as it is all-too-easy to lose an employee, who is mainly motivated by money.
Atmosphere and organisational culture keep 15.4 per cent of IT employees in the company
Our survey clearly shows that money is not everything. Company atmosphere and organisational culture are almost as important. Employers have started to recognize employees as people, not just for the results of their work. They are learning how to help employees develop and see their potential. They provide them with an empathetic and supportive environment, flexibility, and autonomy at work. The culture of the organisation, with whose values the employee can identify, has become important. This should be understood as a deep sense of belonging, not just slogans in published materials. In addition, declarations must be followed by actions. If a company is committed to employee development, this should mean, for example, a defined budget, extra days off for training, or clear criteria for promotion. Employees connected to the organization in this way, are more motivated, can be counted on, and are easier to trust.
For 13% of those surveyed, the reason for staying in the company, is the possibility of working remotely
The home office is no longer just a desk in one's own home. Remote working is also often associated with flexible working hours – the ability to better manage work and family commitments. For many professionals, it also means trust in their company, and they value this very much. Even good pay, and an organisational culture that matches employee motivation and work-life balance, will still not retain everyone. Generation Z is entering the labour market, with movement and change written
into its genetic code. This is a good time for an organization to acknowledge which employees it cares about, and where turnover is beneficial. Sometimes, this situation helps to set the company's strategy or stabilise its course. Departing employees make room for new people, with new competences and experiences, that can be used for the company's development.
For what reason do you stay with your current company for more than a year?
| | |
| --- | --- |
| Salary | 17,2% |
| Atmosphere | 15,4% |
| Remote working | 13% |
| Development | 11,8% |
| Work-life balance | 11% |
| Desire for promotion | 7,1% |
| Superior | 6,1% |
| Management quality | 2,7% |
| Benefits | 2% |
| Not applicable | 13,7% |
Source: Awareson
FIND OUT HOW WE SUPPORT THE BUSINESS IN DEVELOPING IT AND SAP TEAMS.